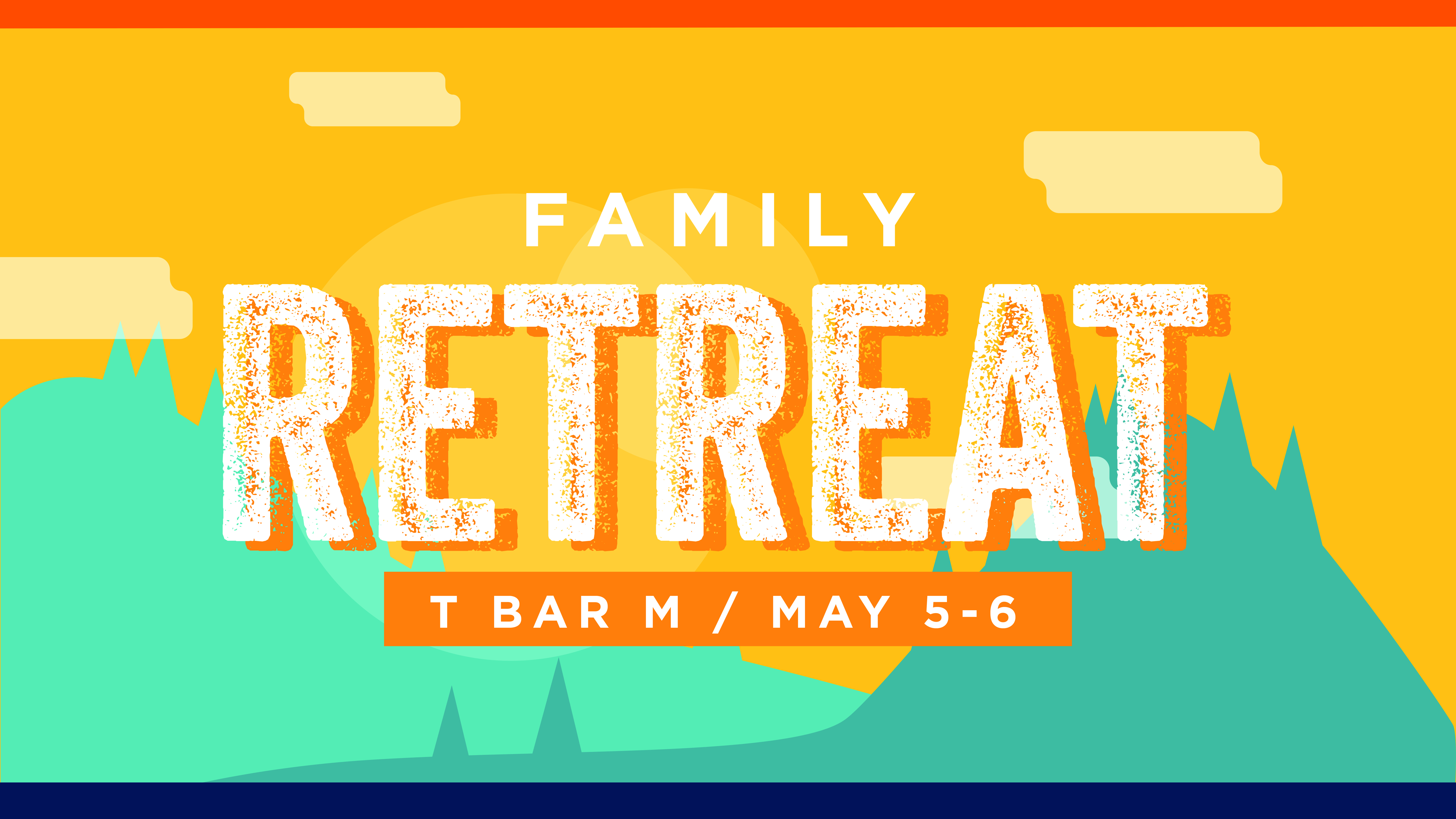 Friday, May 05, 2017, 6:00 PM - Saturday, May 06, 2017, 7:00 PM
We have no shortage of things to fill our schedule with especially in regard to things involving our kids. But how often do we take time as a family to invest in our parenting strategy alongside our kids? On May 5-6 we have created a unique opportunity for the entire family. At T Bar M Camps here in New Braunfels we will experience fun and Biblical instructions for the entire family. Our goal is not only for you to have a memorable experience with your family but to also walk away with a practical step-by-step plan of how to tackle some of the major challenges we are facing in parenting today. At only $50 per person this a deal you don't want to miss!
Speaker - Clint Rutledge
Clint is the author of The Classroom: The Secret Behind a Texas High School Dynasty and co-author of The Family Plan. He is also the founder and director of The Fourth Quarter Leadership Institute which is an innovative new leadership training for High School and College athletes. Clint is the proud father of 3 kids and has a passion to equip parents raise up a generation of children who walk in the path of character.
Speaker - Robert Parrish
Robert is Oakwood's Family Ministry Pastor and father of four who has also spent over a decade working with teens through K-Life ministries and T Bar M Camps. Robert also co-authored The Family Plan study with Clint Rutledge. As the Family Ministry Pastor at Oakwood it is Robert's desire to see families thrive through the child rearing years using the principles God has outlined in His word.
Schedule (Alert - not an overnight event)
Friday – May 5th
6:00 – 7:00 pm Dinner at T Bar M
7:00 – 8:00 pm Adult Teaching Time 1
Kids' Movie Under the Stars
8:00 – 8:20 pm Goodnight Goodies
8:20 pm Head for Your Bed (at your own house)
Saturday – May 6th
8:00 – 8:30 am Breakfast at Your House
9:00 – 10:15 am Adult Teaching Time 2
Kids' Fun with the Timothy Team
10:15 – 10:30 am Break
10:30 – 11:45 am Adult Teaching Time 3
Kids' Fun with the Timothy Team
12:00 – 1:00 pm Lunch
1:00 – 2:00 pm Themed Activity for the Whole Family
2:00 – 5:30 pm Free Time – Play at Camp with Whole Family (Pool)
5:30 – 6:15 pm Dinner
6:15 – 7:00 pm Whole Family Teaching Time
7:00 pm Say Goodbye – Time to Head Home
For any questions please contact Robert Parrish at