Special Needs Ministry - Mark 9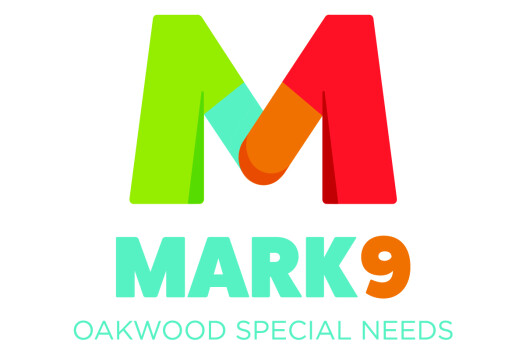 "Whoever welcomes one of these little children
in My name welcomes me." Mark 9:37

The mission of our Mark 9 ministry is to demonstrate the true love of Jesus through intentionally engaging children, students, and adults with special needs by providing accessible discipleship. We also come alongside their family members to provide care and support through community.
Mark 9 Families
Welcome Families!
If you have a family member with special needs and are interested in enrolling your child in Mark 9, please fill out the Family Profile Packet (online or at any Kids or Student Ministries Welcome Desk) so that we can be well-prepared to serve your family. Once you have submitted your packet the Special Needs Director, Katie Powers, will contact you.
How we currently serve our Mark 9 Families
Sunday Mornings: Buddies available
Nursery-5th grade: 9:30am & 11:00am (in Children's Building) Each Sunday morning we create a safe and fun environment for kids and youth of all ages to actively engage in God's truths.
Middle School and High School: Buddies still available for total inclusion during Middle School (9:30am) and High School (11:00am) Bible Study.
Adults (18+): Sonshine Class: 11:00am (in Rm #106 Adult Education Building) Small group Bible Study for adults with special needs. Come for fun, fellowship, live praise and worship, and modified curriculum.

Wednesdays Nights: Buddies available
Nursery-5th grade: AWANA 5:30pm-7:30pm (in Children's Building) AWANA creates an exciting, fun, and energetic environment where kids can grow to know, love, and serve Christ. The kids enjoy unleashing their enthusiasm and natural energy through exciting games and activities, while building confidence and team spirit. Spiritual growth is nourished through Bible truths and scripture memorization. Music, whacky theme nights, and teaching groups encourage deeper understanding of God's Word and gets kids excited about learning more about Him. Pizza served at 5:30
Mark 9 Volunteers
Welcome Volunteers!
Thank you for your interest in serving with Mark 9! We need amazing people like you, who love all kids and youth, serving in Mark 9 because we are excited about discipling kids and to meet the spiritual needs of individuals with disabilities. When you serve in Mark 9 you are providing individuals with special needs a safe and loving place to learn about Christ's love for them. You also serve the entire family by providing respite to parents, so they too can attend church and grow spiritually. Our hope is through this opportunity you will love God and others more because you are doing what Jesus has called us to do by serving and loving others. "Let your light shine before others, that they may see your good deeds and glorify your Father in Heaven." Matthew 5:16
Serving as a Buddy
Volunteers are called Buddies. As a Buddy you will provide one-on-one-care to individuals with special needs to help them learn about God's love in a way that is accessible to them. No experience is necessary, just a love for Jesus and a love for discipling the next generation. We will train you on all the rest! We ask for a weekly or bi-weekly commitment for at least one year for one of the service times on Sundays (9:30AM or 11:00AM) or Wednesdays evenings (5:30PM-7:30PM). In order to serve as a Buddy, a screening form and a background check must be completed. Once your forms have been submitted our Special Needs Director, Katie Powers, will be in touch with you with the next steps. Please contact us if you have any questions. We look forward to serving with you in our ministry!
New volunteers please complete the steps below:
Oakwood Church Background Check and Screening Form
Click on the button above
Click on "Special Needs" on the left
Click "Mark 9 Buddy" on the right
Click "Proceed"
Fill out the forms on the webpages and submit the forms
Mom's of Mark 9 Support Group
Welcome Moms!
Mom's of Mark 9 Support Group is a time of togetherness, fun, food, growing in God, and fellowship with women walking the same journey.
Our Mission: Moms of Mark 9 was created to provide a gathering place for mothers and caregivers of a child or adult affected by disability. Our goal is to prevent isolation, build community, and grow your walk with Christ.
Invite Others!: Do you know a fellow mom or caregiver who could benefit from this support group? Invite her! We represent Oakwood Church, but everyone in our community is welcome.
Monthly Gatherings: We will gather as a whole group once every month. The date, time, and location may vary from month to month so make sure you check your email for details. If you are able and interested in hosting a gathering, please contact the Mark 9 Director, Katie Powers or the Mark 9 Associate, Emily Jones.
Communication: Starting off we will communicate via email to share future meeting information and prayer requests. Be on the lookout for a "GroupMe" invite. This is a communication app that will allow you to privately communicate as a whole group and also allow you to reach out to individual members. It's a great tool to help build new friendships!
Childcare: We cannot offer childcare at the moment, however, we are happy to reach out to our high school and college age buddies on your behalf. We have a few that have experience with special needs and are very dependable. They may ask for a small babysitting fee.
Jesus said, "Where two or more gather in my name, there I am with them." -Matthew 18:20